GUEST BLOG FROM PETER WHITELAW, AUSTRALIAN BUSINESS CONSULTANT AND CO-AUTHOR OF "Customer at the Heart"
What is the secret ingredient for creating a customer-centric organisation?
Since John O'Connor and I embarked upon writing the book Customer at the Heart more than a year ago, I have had the opportunity to meet many people interested in customer centricity. I have also delivered several presentations to small and large business groups on the topic. I probably shouldn't be surprised, but people often asked me the above question. It indicates that people are curious and keen to embark upon the journey towards customer centricity.


My simple answer: Passionate Leadership is the secret ingredient.
All of the senior executives we interviewed for Customer at the Heart demonstrate this trait. We selected them for this reason – to share their passion. However, over many years of assisting organisations to change and become more customer-centric, I have encountered a spectrum of leaders. I'll tell a couple of stories, but first I need to explain why Passionate Leadership for customers is so important.
The first premise is that leaders are ultimately accountable for the performance of the organisations. The second is that without happy customers, the organisation won't exist for very long. The logic is simple. Leaders and their organisations don't survive unless their customers are happy.

Business Barriers
Unfortunately, a lot of 'stuff' can get in the way of that simple equation. Organisations are continuously evolving and changing as the environment changes. This constant movement creates uncertainty and to counter this we develop rules, policies procedures, role descriptions and other bureaucratic tools to maintain control. Much of this inhibits creativity, innovation and sensitivity to the needs of customers.

Culture
Then there's 'culture', commonly described as 'the way we do things around here'. Much of the current culture is derived from the history of the organisation. The people on board the longest see it as a safe haven and permeate it through to newer members of the team. You can really see the entrenched cultures when you merge two organisations. The problem with entrenched culture is that it's intransigent. We know people resist change because it's scary – even when it's bleeding obvious that we have to change to succeed.

Passionate Leadership
Passionate leaders know all this. They've usually been there before and they see that their real role is to make change happen. That means challenging the status quo and being prepared to break a few things and rebuild them. They start with the equation 'happy customers = business performance' and begin to influence their people into putting customers' needs into every decision. Alongside that, they challenge their people to question why they do the things they do, unless they ultimately assist the customer. Passionate leaders are risk takers.

How to make it happen?
How do leaders do it? They talk constantly about customers and to customers. They visit customers and they ask and they listen. They seek regular information on the quality of customer relationships.
Next, they act on what they learn. They know they can't change culture overnight, but they can put in train a series of initiatives – all intended to respond to customers' needs.
By taking this stance and embarking on the journey towards customer centricity, they begin to influence their people. Some will enthusiastically join in, some will remain passive and some will be obstinate resisters. Gradually the culture will shift – even if it means shedding some of the resisters.
Passionate leaders reinforce the momentum by celebrating successes. Their people become collaborators and contributors to change and they grow into their new identities.

Case Studies
Last year I met with a passionate leader who has been working assiduously with his leadership team and his people on a 5-year transformation to not only adapt the business to a world of disruptive competition, but also to change the internal culture. He's been doing this 'brick-by-brick' so that the company is now clearly differentiated from competitors because of its superior customer service and depth of relationships.
A couple of years ago I endeavoured to assist an organisation in a very competitive industry where profit margins are thin. Their CEO gave lip service to customer centricity to the extent of branding the business as 'customer-focused' while doing little else. The corporate priority was to automate as much of the front-line services as possible, and to shed staff. When I interviewed some of its key customers it was obvious that there was a growing problem. One comment I recall was: "next they'll be offshoring their customer service". That CEO has since moved on.
I recently met with a relatively new leadership team who are commencing their customer centricity journey. They have many challenges ahead – a legacy of broken promises, little in-depth insight into their customers, staff who are keen but nervous about the future. However, the new CEO will succeed because he has boundless enthusiasm for customer centricity and he has a leadership team who share his vision and the passion. Their first step is to reach out to customers and listen.

The Secret Ingredient
Passionate Leadership is the secret ingredient to building a customer-centric organisation. It's not the only ingredient. Customer centricity also requires innovation, commitment, time and persistence. It's also obvious that it will not succeed unless that secret ingredient – 'passionate leadership' – is fully activated.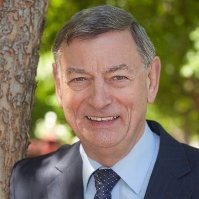 Peter Whitelaw is an Australian consultant providing customer relationship assessments, customer centricity guidance and change management services. Peter has a background in engineering, sales and general management with Hewlett Packard, Tektronix and Optus Communications. For 11 years he was CEO of project and change management training and consulting company Rational Management, training thousands of managers across the world. In recent years he has been lead consultant on several change management and customer centricity projects for both commercial and government organisations.