CREATE 'AMBASSADOR' CLIENTS
Having an exceptional Customer Experience (CX) programme dramatically reduces the risk of losing key accounts.
As a CEO or Sales Director, you need to understand your clients' future intentions, not just their past behaviours. Here at Deep-Insight we combine your Customer Relationship Quality (CRQ™) results with your Net Promoter Score (NPS) to segment your clients into the following relationship categories.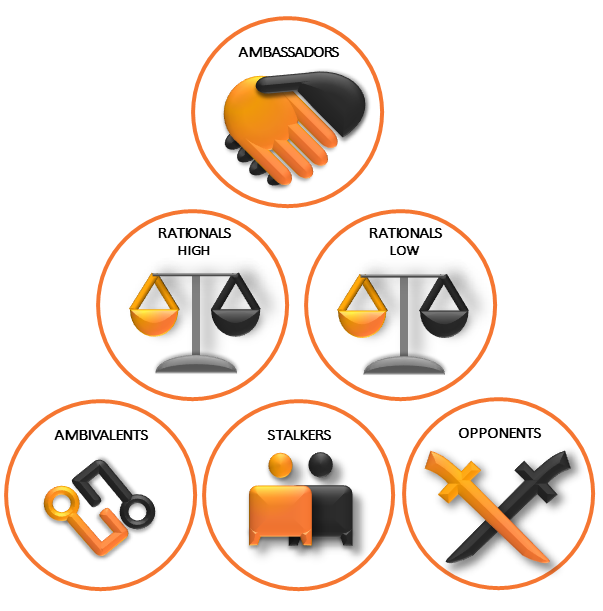 A third of your clients should be Ambassadors who think you are truly unique. Fewer than 15% should be Ambivalents, Stalkers or Opponents.
What does your client portfolio look like?