What is a 'Good' Employee Net Promoter Score?
Last year, I wrote a blog post entitled What is a 'Good' B2B Net Promoter Score?. For some reason it turned out to be surprisingly popular. The blog still gets dozens of hits every week. I'm guessing that was because there's a lot of nonsense posted on the Internet about companies achieving Net Promoter Score (NPS) results of +62 or even +78, or about people being hugely disappointed because they only achieved a score of +25.
Meanwhile, some of our own clients at Deep-Insight would get upset when I tell them their customer NPS was only marginally positive or – even worse – negative. The two simple messages in that blog post were:
"Be careful about how you interpret NPS figures"
and
"A customer Net Promoter Score of approximately +10 is the average for European B2B firms."
eNPS versus NPS
In that blog, I was discussing NPS as a measure of customer advocacy. More and more, it is also becoming the de facto standard for measuring employee advocacy and employee engagement. So this blog will address the question: "What is a 'Good' Employee Net Promoter Score?"
Before I let you know what that magic number is, it's worth digressing slightly to explain the basics of how NPS is calculated. If you're already a net promoter aficionado, skip the box below.
HOW IS THE NET PROMOTER SCORE CALCULATED?

For the uninitiated, a company's Employee Net Promoter Score (eNPS) is based on the answers its employees give to a single question:

"On a scale of 0 to 10, how likely are you to recommend Company X to a friend or colleague?"

Employees who score 9 or 10 are called 'Promoters'. Those who score 7 or 8 are 'Passives' while any employee who gives a score of 6 or below is a 'Detractor'. The actual eNPS calculation is:

Net Promoter Score = the percentage of Promoters minus the percentage of Detractors

Theoretically, companies can have a Net Promoter Score ranging from -100 to +100.
So think about it. The only Promoters you have in your company are those employees who are prepared to give you a score of 9 or 10 out of 10. In the average American company (remember that the whole Net Promoter concept originated in the USA) that makes sense. Americans tend to score very positively when they are satisfied, so having a high cut-off point is appropriate. However, if you've grown up and live and work in a European country, you approach the Net Promoter question from a very different cultural perspective.
It's a Cultural Thing
Many – nay, most – Europeans regard 8/10 as a very good score. Some will argue that 9s or 10s are only handed out in exceptional circumstances. This is culturally ingrained into us Europeans through our schooling system and particularly through our university grading system.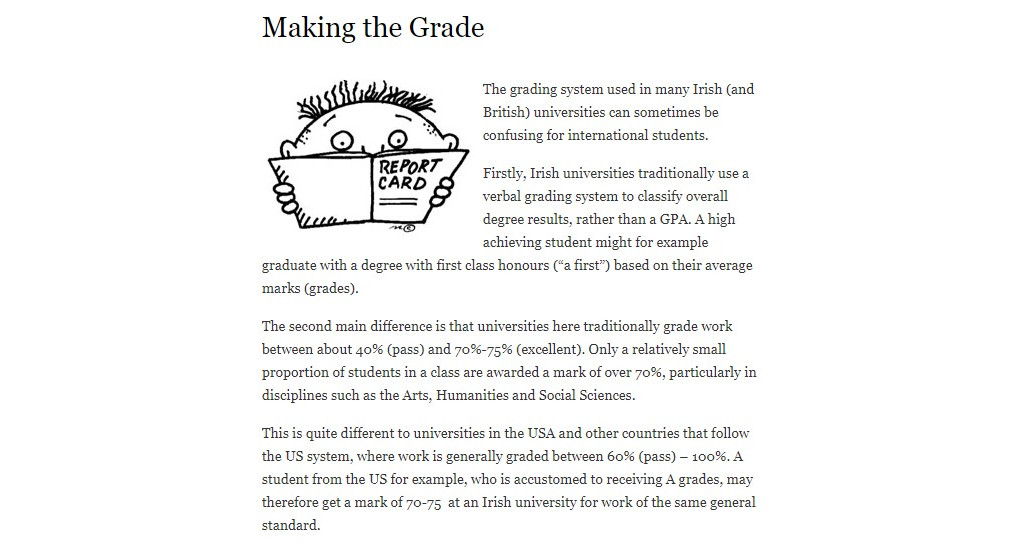 In European universities, a First Class Honours degree requires a score of 70% (7 out of 10). Scores of 75% are remarkable, while scores of 80% (8 out of 10) and higher are almost unheard of. These cultural differences have to be taken into account when interpreting whether a particular Employee Net Promoter Score is 'good' or 'bad'.
The Magic Number
So what is a 'Good' Employee Net Promoter Score? We have been measuring NPS and eNPS since 2006. We do this mainly for European and Australian companies. The average Employee Net Promoter Score (eNPS) across all of our clients during that time has been a paltry -10. Yes, that really is a negative sign before the 10.
MINUS TEN!
Put it another way: achieving a positive Employee Net Promoter Score is a solid achievement for most European firms. Rarely do we see eNPS results in excess of +20.
So there you have it. If your company has just received a negative eNPS in the latest employee survey, don't feel too bad. You're in good company!
To find out more about Deep-Insight's employee assessments, click here.


* Net Promoter® and NPS® are registered trademarks and Net Promoter SystemSM and Net Promoter ScoreSM are trademarks of Bain & Company, Satmetrix Systems and Fred Reichheld