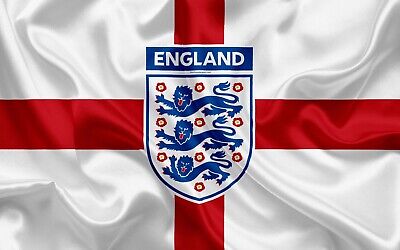 Back to one of my pet topics: What is a 'Good' Net Promoter Score? 
More specifically, what's a good Net Promoter Score score for a football team? OK, I know NPS wasn't designed as a footballing metric but bear with me as I try to illustrate a point about how Net Promoter Score works and how NPS scores are significantly lower than most people think.
Let's have a look at two fabulous teams that battled it out in the 2023 Women's World Cup Final in Sydney last Sunday: England and Spain.

How did the Lionesses score in NPS terms?
I first looked at NPS for football teams in 2020. That year Liverpool won the Premiership for the first and only time and did so with a Net Promoter Score of -45, based on the player ratings of the Liverpool team.
Based on their performance in the Women's World Cup Final last weekend, England's Lionesses have a Net Promoter Score of -82. If you include the three English substitutes, their NPS drops to -86.
That's not my view. It's based on the player ratings for the starting 11, as compiled by The Guardian's Louise Taylor in the aftermath of their 1-0 defeat to Spain. And Louise Taylor is not being particularly harsh. Most English – or European – sports commentators adopt a similar approach to scoring. 
It's not that England were poor last Sunday. They played well in the Final and had a great tournament. They were unfortunate to be matched against a Spanish team that was simply brilliant. Spain controlled the game superbly from beginning to end. Their passing was sublime. Olga Carmona's goal was inch perfect. It had to be to beat Mary Earps.
By the way, Mary Queen of Stops was only rated 8, despite a penalty save late in the game. That's a 'Passive' in Net Promoter terminology.
A quick recap on the scoring system: 9s and 10s are Promoters. 7s and 8s are Passives. 6 and below are Detractors. The Net Promoter Score itself is the percentage of of Promoters MINUS the percentage of Detractors.
Have a look at Louise Taylor's player scores for the starting 11 below. 0% Promoters; 18% Passives (that's two players: Earps and Hemp); 82% Detractors. That's how the -82% NPS result is calculated. 0 – 82 = -82.
So did the Lionesses deserve a NPS of -82? Of course not. But at least the victorious Spanish team scored well in the NPS stakes. Or did they?

The Spanish performance: NPS = +9 (or maybe -7)
As I said, the Spanish team performance in last Sunday's Final was magnificent. So what was their Net Promoter Score? Surely it was +50 or higher?
Actually, Spain's NPS was a paltry +9. If you include the three Spanish subs, its NPS was -7. Yes, that's right – a negative NPS for the 2023 World Cup Winners.
How can that be?
The answer is pretty simple. Net Promoter is an American scoring system that rates advocacy on a 0 to 10 scale and only recognises scores of 9 or 10 as excellent. Americans tend to score more positively than Europeans. Northern Europeans are particularly tough in the way they score. 9s and 10s are generally reserved for extra-special performances.
It's a culture thing.
Look at the player scores below. Only 2 Promoters in the Spanish side: the goal scorer Olga Carmona and midfielder Aitana Bonmati. That's 18% of the starting 11. Subtract 9% for the one Detractor (Jennifer Hermoso, and no, she didn't have a bad game). NPS = 18 – 9 = +9.
If the three substitutes are included, that an additional 7 (Passive) and two 6s (Detractors). Now the NPS score becomes 14% (2 Promoters out of 14 players) minus 21% (3 Detractors out of 14). 14 – 21 = -7.

The average B2B Net Promoter Score in Europe is not much above zero